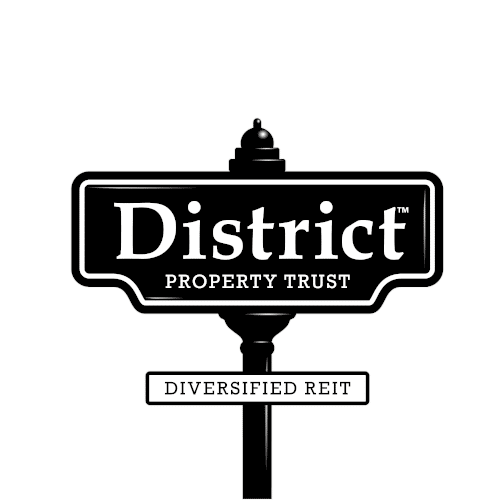 Target Return: 11-13%*
Target Portfolio Appreciation: 3-5%*
District Property Trust, also known as District REIT™, is a private Real Estate Investment Trust that owns and operates a portfolio of diversified income-producing real estate. As unit holders, investors can benefit from the capital appreciation of District REIT's assets through on-going management and value creation strategies.
Portfolio Overview:
Investment:
District REIT offers an investment opportunity to participate in the ownership of a portfolio of diversified, income-producing real estate and real estate mortgage investments. Investors can benefit from capital gains realized through rental increases, asset refurbishments, and repositioning strategies within the portfolio.
Features:
Investors earn an additional 2% Unit Bonus on their monthly distributions when they choose to automatically reinvest their earnings with DRIP.**
Investments can be made from a wide range of registered funds such as RRSPs, RRIFs, RESPs and TFSAs.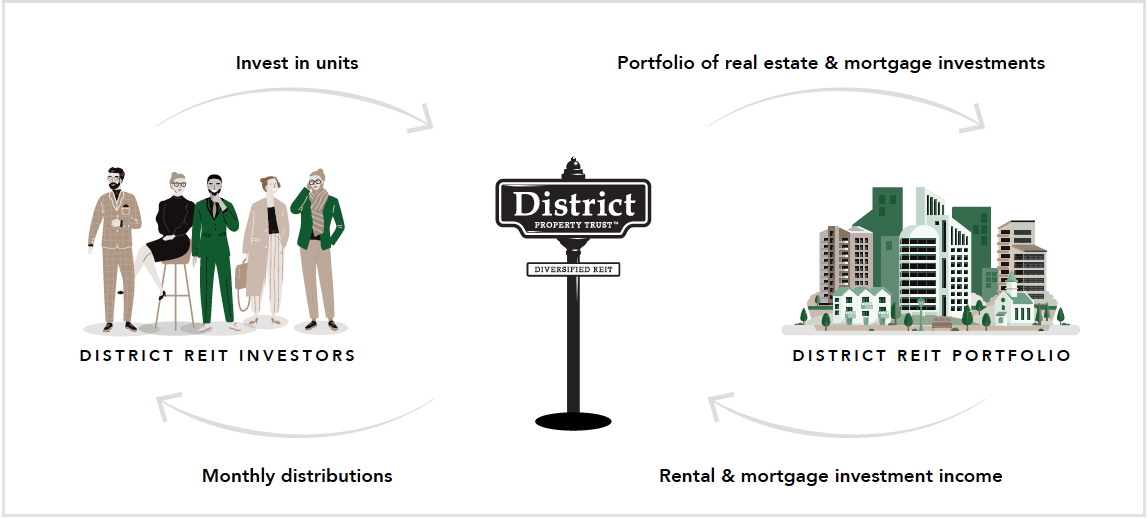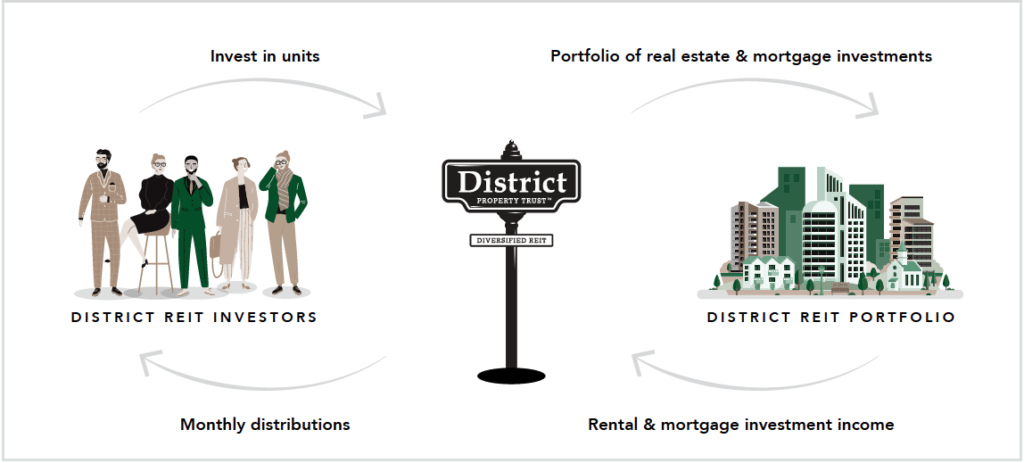 Terms:
Securities offered: Class A Units
Minimum investment: $10,000
Minimum offering: $20,000,000 (2,000,000 Units)
Maximum offering: None
Offering Exemption: Offering Memorandum
Closing: Multiple
For more information on District REIT visit the website at: https://districtreit.ca and contact Startly Portal via email or telephone today.
District REIT's Unique Collaboration:
District REIT is part of the One Real Estate Enterprise group of companies, and works closely with its affiliated company Valour Group, to identify first-hand opportunities to purchase completed projects for the REIT. This strategic and unique relationship has the potential to offer the REIT primary access to purchase off-market, newly constructed developments, in targeted locations.
To Invest in this Offering:
*No assurances can be given that the Target Return or Target Portfolio Appreciation will be achieved; see the full offering materials for detailed terms and conditions.
**Investors that elect to participate in the DRIP should consult their own tax advisors for advice with respect to the income tax consequences of participating in the DRIP.